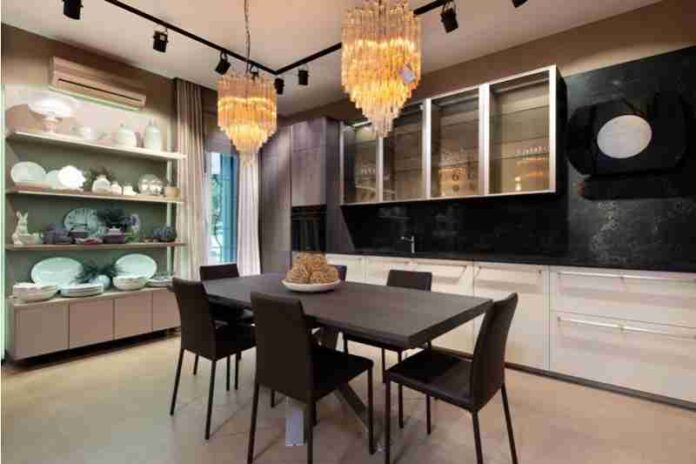 If you are planning to sell your home in the near future, then a modern kitchen renovation may be the right idea for you. This room has become one of the busiest areas in a house, serving as a place for you to entertain friends and family. Apart from being a place for family meals, it is also where you can spend quality time with your guests. In today's world, it has become an essential part of your home and can act as the focal point of your home improvement project.
Modern kitchens maximize space and lighting
While you may not have skylights or windows in your kitchen, modern designs can still make it look light and spacious. Consider streamlined cabinet designs, bright colors, and natural wood tones for your kitchen flooring. Bold colors are OK when used sparingly, but keep in mind that high contrast surfaces can darken the entire room. Instead, choose close-matched colors for your cabinets and countertops to unify the look of the space.
They have an open layout
An open-plan kitchen with an integrated storage system blends seamlessly with the central living space. Cabinetry, flooring, and additional furniture are made of wood. Dark wood accents complement the living room's furnishings. Designer Bradley VanDerStraeten has incorporated wood into his kitchen's design. A large island serves as the center of the room. An integrated storage system conceals appliances and other items while letting the decorative elements take center stage.
They have a built-in bar
For many families, adding a built-in bar is a welcome addition. While there are a variety of reasons for including a bar in your kitchen, none are as appealing as a fully functioning one. For many, adding a dry bar is the best choice because it allows you to keep drinking water and alcohol separate, but still make the room more functional. It may also be more family-friendly than a wet bar.
They have glazed tiles
Glazed tiles are an increasingly popular choice for modern kitchen renovations. Glazed tiles are perfect for sink walls, because their glossy depth creates a wonderful textural contrast. In addition, these tiles have a natural, rounded shape that exudes luxury and sophistication. In addition to being aesthetically pleasing, glazed tiles last a long time, which makes them a popular option for modern kitchen renovations.
They have quartz worktops
Quartz countertops are the latest trend for modern farmhouse kitchens. You can mix and match different colors and styles for a stunning, no-fuss look. This material is durable and easy to clean, making it the perfect choice for high-traffic areas in the kitchen. The white quartz worktops look great with marbled backsplashes, wood cabinetry, and beveled glass subway tiles. If you're looking for a more subtle look, try contrasting colors or a marbled look for a classic yet modern farmhouse kitchen.
They have wood slats
If you're planning a modern kitchen renovation, you may want to consider Wood Slat Cabinets. These stylish cabinets add a unique look to any room. Modern kitchen renovations can also feature geometric insertions in the form of an interesting mirror. Those slats can also be used to create an inviting window seat. To add a touch of green to the arrangement, potted plants were placed on 3D details made from wood. Lighting is also seen through these slats, which allows you to create different moods with your lights.
They have white finishes
A classic white kitchen can seem clinical, but the right textures and finishes can help you achieve a warm, inviting space. Managing director of Burbidge, a modern kitchen design and renovation company, recommends pairing white with a range of textures, from iridescent tiles and timber touches to industrial stone worktops. Alternatively, a more modern look could incorporate stainless steel and black, or white with a rich wood finish and a splash of color.