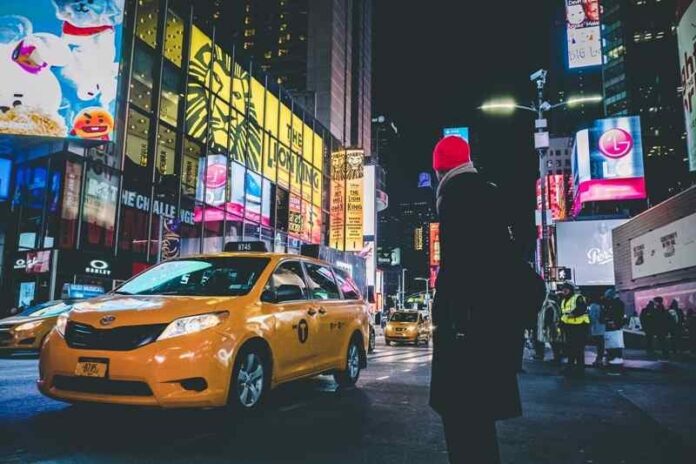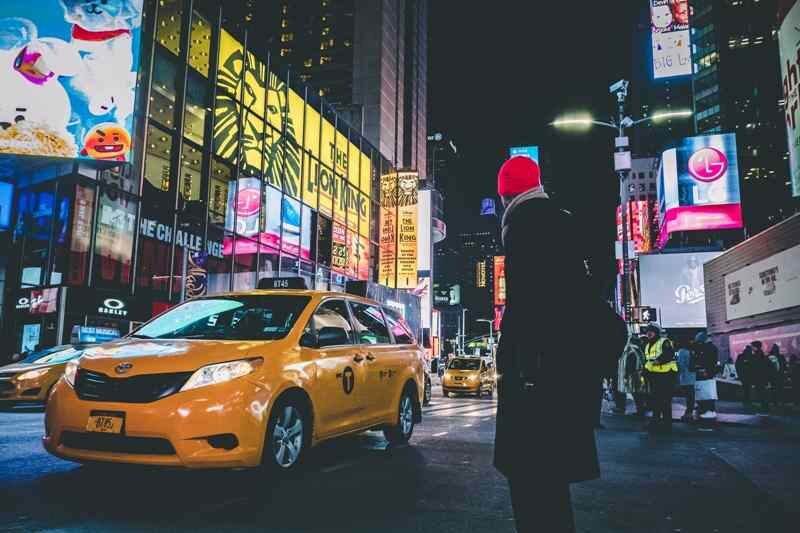 Brooklyn, New York City, is a delightful location with unique art museums, outdoor markets, fantastic food, free attractions, romantic wedding sites, and unique neighborhoods such as Dumbo, music events, and theater performances.
Families can visit Luna Park to ride a roller coaster, the Toy Museum to see a puppet play, and the Brooklyn Children's Museum to interact with hands-on exhibits. The following are the top things to do in Brooklyn, New York.
We recommend calling the attractions and restaurants ahead of time to confirm the current hours of operation.
1. Getting Around Brooklyn, NY
Purchasing a MetroCard and using a taxi Brooklyn service is the best method to navigate around Brooklyn. Also, Brooklyn has a subway, bus, train, and ferry system.
You can also stroll or rent a bike to get some extra exercise. Uber, Lyft, and Kid Car are excellent alternatives to taxis for emergency transportation.
Let's look at ten best places to visit in Brooklyn.
2. Peep the petals at Brooklyn Botanic Garden
Those looking for peace should spend some time at this lush sanctuary. The garden, which borders the Brooklyn Museum and Prospect Park, was founded in 1910 and had thousands of flora spread across 52 acres.
Every spring, thousands of people go to the area for the Sakura Matsuri Festival, during which more than 70 trees along the Cherry Esplanade blossom. But tranquil locations like the Japanese Hill-and-Pond Garden, the first Japanese-inspired garden developed in the United States, and the Shakespeare Garden, filled with flora featured in Shakespeare's works (such as primrose and crocuses), are equally striking.
3. Sunset Park
Brooklyn's beautiful Sunset Park is named for the area where it is situated. The park offers breathtaking views of Manhattan, the harbor, and the Statue of Liberty.
This park is a great spot to spend a hot summer day because it features a public pool, a recreation center, and a playground. You may cool yourself in the relaxing waters of the public Art Deco pool. After witnessing the stunning view, you'll realize why this is one of the city's hidden gems.
Also, Sunset Park is steps away from Green-Wood Cemetery; another fantastic thing to do in Brooklyn is to visit its Chinatown. So, once you are through with the park, make your way to one of the Chinese restaurants for an excellent supper.
This area has been renovated in a historic Marine Commander's apartment directly on Brooklyn's waterfront. It features exhibitions, public tours, archives, and educational activities highlighting the work of the Navy Yard.
This site was home to one of the country's first naval shipyards and was used by the Navy as an industrial facility for 165 years.
Many of the city's green enterprises, as well as other manufacturers, are now located here. You'll learn about the Navy Yard's history andcurrent initiatives, uses of the facility, and plans for the site.
You also won't miss the on-site shop, which sells many intriguing things made right here in the Yard, ranging from food to art and décor to robotics.
5. Hunt for treasures at Brooklyn Flea
Attending an outdoor bazaar is unquestionably necessary for visitors, and Brooklyn Flea undoubtedly is one of the best. The market has everything, including an incredible collection of throwback items and recordings you won't find in any city vintage apparel or record store.
6. Brooklyn Art Library
Another off-the-beaten-path Brooklyn attraction is the Brooklyn Art Library, which has what is possibly the world's most incredible collection of sketchbooks and doodles. With over 45,000 sketchbooks filled with memoirs, doodles, sketches, and any creative stuff or ideas you can think of.
As the world becomes more digital, the Brooklyn Art Library aims to help celebrate physical creation, whether you consider yourself an artist or not. The initiative aims to inspire others to use their imaginations and create.
Witness what others have done or participated by signing up; you'll receive a sketchbook and send it back once it's complete to be added to the collection—participants who purchase a sketchbook help to fund the entire Brooklyn Art Library.
Other intriguing services include the Pen Pal Painting Exchange, where you interact with people worldwide by sending a stranger a painting created by yourself.
Even better, you may give this experience to a friend by mailing them a notebook or participating in a pen buddy painting exchange program.
7. Walk the Brooklyn Bridge
Millions of commuters use the Brooklyn Bridge to travel from lower Manhattan to Brooklyn, which is a useful service, but it is also one of the city'smost recognizable monuments. You can bike or walk across it, but beware—it's usually very crowded. Go late at night to avoid crowds or early in the morning.
8. Sip some suds at Spritzenhaus
One hundred taps serve artisan brews at this huge Greenpoint gastropub from owner Robert Shamlian (Spitzer's Corner, Fat Baby). A wood-burning oven and a marble bar grace the 6,000-square-foot beer hall. Hopped-up drinkers can fill their stomachs with salty nibbles from a German-focused menu, such as sausages and pretzels.
9. Bushwick Collective
There is so much fantastic street art to see in Brooklyn, but if you only have a little time and love the street art scene, you must visit the Bushwick Collective, a massive open-air museum displaying works by street artists from all over the world.
Every June since 2012, the Bushwick Collective has hosted its annual Block Party. Significantly, some paintings are covered, while others remain visible year after year.
Most of the official collective's Brooklyn graffiti and murals may be seen along Troutman Street between Irving Avenue and Cypress Avenue, with more along Starr Street.
10. Walt Whitman Park
Another lovely Brooklyn Park is named for a renowned Brooklyn citizen, Walt Whitman, one of the country's most influential poets, essayists, and writers. Whitman lived and worked in Brooklyn for a while, when some of his most famous writings, including Leaves of Grass, were published.
He was also the Brooklyn Daily Eagle's editor for two years. If you're a fan, don't forget to visit all of the Walt Whitman Brooklyn sites.
This park does not have the same sporting amenities as the other parks, but it is a lovely tranquil greenspace to sit on a bench and read a book, relax, be inspired, or enjoy fresh air from all the trees around you. You can also find some of Whitman's passages throughout the park.
Bottom line
Brooklyn is a fantastic area to live in. It is jam-packed with enjoyable and creative activities and artistic experiences. If you want to spend your life in a lively and energetic borough, Brooklyn is the place to be.