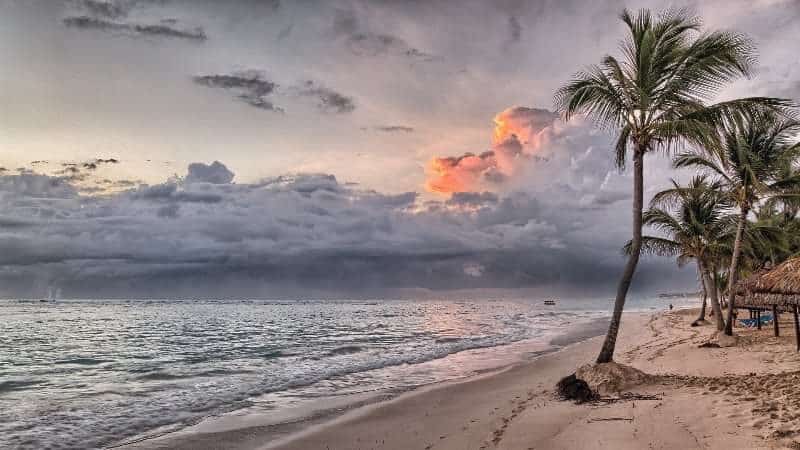 Does the perfect vacation spot exist? Like many people, you might say "no" because what's a perfect spot for you might not be for someone else. But the reality is that the perfect vacation spot exists. This is although there might be differences in what everyone defines as perfect.
So, how can you find your perfect vacation spot? Various steps will help you find a good spot for your next vacation. This article will take an indepth look at these steps to help you start planning for it. Read to the end to ensure you don't make a wrong choice.
Let's get started with what you should know about finding perfect vacation spots.
Why Is Finding a Perfect Vacation Spot Important?
You might be wondering why finding a perfect vacation spot is critical. A vacation is a period of exemption from work, school, etc., usually for recreation or tourism. And according to Allina Health, taking a vacation comes with a wide range of health benefits.
For instance, it can help improve your physical and mental health. Also, it can boost your morale and reduce burnout. This gives you the energy to return to work and be as productive as possible. In addition, a vacation can help strengthen relationships if taken by the whole family.
In short, vacations are meant to be therapeutic to the mind, body, and soul. However, you can't get that therapy from any location. It has to be a comfortable place, so you need to locate your perfect vacation spot. And there are several ways to determine if a spot is perfect.
If you love nature, you will be spoilt for choice. You can choose from the wide range of options that nature offers. A visit to the Channel Islands to experience the wild can be worth it. National parks offer a quiet environment where you can have family fun and enjoy outdoor activities.
How to Find the Perfect Vacation Spot
After that intro, we must provide the best steps to find a perfect vacation spot. It will help to note that this isn't easy, especially if you are going on vacation for the first time. But you won't make a mistake if you follow the insights we'll share below when choosing a spot.
Let's see some of the steps to follow below.
1. What Kind of Place Do You Want to Visit?
This is the essential question to ask yourself when choosing a vacation spot. As said earlier, everyone has a place where they feel comfortable. Knowing what you are looking for in a vacation spot can be helpful. It will make it easier to avoid making mistakes that might be costly.
The first thing is ensuring you choose a vacation destination that you've never been to before. Also, you might want to look at the adventures on your bucket list. This will make it easier to narrow down to destinations that offer those adventure activities and simplify your work.
2. Know Who Is Going With You
It's worth noting that whoever you're going with on vacation matters a lot. They might make or break your vacation, so you must all be on the same page. For example, you need to be sure of what everyone's ideal location would be. Ensure you agree on any differences that might arise.
Also, you might have to educate them about the importance of a vacation. That way, it will be easy for you to agree on the destination. In addition, it will help to encourage them to be patient with each other. Everyone will have preferences of what they want to do after visiting a location.
3. Research the Best Spots
Even with these tips, it might be tricky for a beginner to settle on a spot. That's why we also advise that you invest some time and effort into research. It would be best to find out what spots are within your area or anywhere in the world where you would like to spend your vacation.
You can also join travel groups on social media or forums on the internet. Here you might find people with the same interests as yours. Reading about other people's experiences can help you get started. It will help you get ideas of places to include on your list.
4. Know Your Budget
It would be great to go on vacation without worrying about the costs. However, trips cost money, and you need to budget for them if they're to succeed. A budget is essential because it will help ensure you don't overspend during your vacation and get into debt after returning.
Every vacation destination will cost differently. That's why you need to budget beforehand so that you know which spots fit your budget. Thankfully most spots have websites that can guide you on their pricing. Therefore, you can make your decision from the comfort of your home.
5.  Consider the Weather
The weather can be a good factor when choosing a vacation spot. You need to know the spots with favorable weather patterns during your vacation. It won't be fun going on vacation to a cold area if you live and work in a cold environment; change is very important.
There's no doubt that the internet is making traveling more effortless. Besides finding vacation spots online, you can also check weather patterns in the locations on your list. Don't be afraid of making tough decisions if your must-visit destination doesn't have favorable weather patterns.
Final Thoughts
Finding a perfect vacation spot won't be an issue after reading to this end. A mistake in picking a vacation spot can affect your entire experience during that period. That's why you should take your time to ensure the spot you choose meets your needs and offers the experience you need.
Start by asking yourself about the kind of experience you desire. This should guide you on the best environment to choose. So you might narrow your options to only a few. Then, go ahead and consider the other factors like weather, who you're going with, and make the final decision.