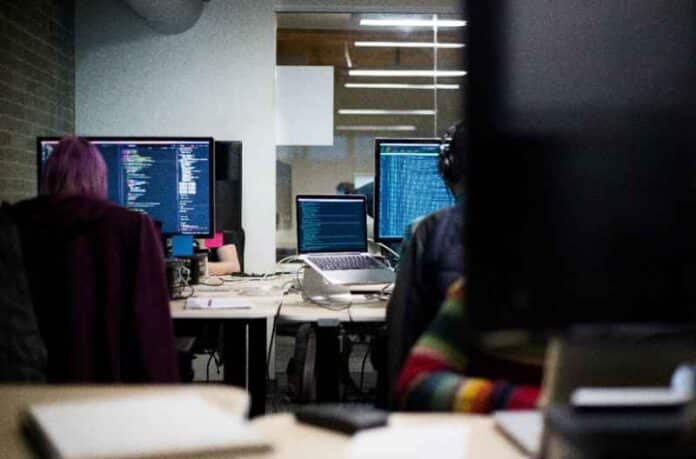 The Snowflake Partner Network unlocks the Data Cloud's potential with various tools and partners. Thanks to their certified partnerships and integrations, customers can use Snowflake's flexibility, performance, and ease of use to deliver more meaningful data insights. As a customer, whether you're looking for certified services partners to assist you in migrating or optimizing your Snowflake deployment, or you're looking for integrated technologies, the Snowflake Partner Network is the place to start.
What is Snowflake?
Snowflake Inc (Snowflake) is a cloud-based data warehousing solution provider. Its offerings include data warehouse modernization, analytics, data exchange and engineering, data science, and other services. In addition, the company offers an integrated cloud platform that enables organizations to create instant and secure access to their entire data network and architecture to support various data workloads.
Snowflake's services are tailored to the government, financial services, healthcare, life sciences, media and entertainment, retail and consumer packaged goods, education, and technology industries. It collaborates with Amazon, Google, Microsoft, Tableau, Informatica, Sigma, and other companies.
Cloud Partners
Snowflake is available in over 20 regions worldwide on AWS, Azure, and Google. Furthermore, Snowflake is uniquely designed to be global, which means customers receive a unified and seamless experience regardless of cloud or region. Being a partner isn't that simple and requires professional help with registration and integration. However, you can get assistance with the onboarding process by identifying a professional Snowflake partner to get assistance.
Snowflake provides the Data Cloud on AWS, a global network where thousands of organizations mobilize data at near-limitless scale, concurrency, and performance. Organizations use the Data Cloud to unify their siloed data, quickly discover and securely share governed data, and execute a variety of analytic workloads. Additionally, it provides a unified and seamless experience across multiple public clouds, regardless of where data or users reside. Customers, partners, and data providers can join Snowflake and AWS in pushing their businesses to new heights in the Data Cloud.
Also announced was the general release of Snowflake's cloud data platform on Google Cloud, which combines Snowflake's cloud-native data platform with Google Cloud's AI, ML, and analytics capabilities.
Thanks to the new database replication capability, Snowflake makes it simple for users to migrate their data to Google Cloud or synchronize their database data across different cloud providers for business continuity.
Snowflake Services Partners
Their Services Partners contribute extra technology, industry, and business expertise to ensure that your company gets the most out of their Snowflake solution.
As more companies opt for the Snowflake Data Cloud, their service providers can play an important role in assisting with migration and implementation. Design, preparation, re-platforming, and performance optimization are among the end-to-end services provided by its partners.
Technology Partners
Their agreements and integrations with their technology partners enable customers to use Snowflake's performance, flexibility, and simplicity to deliver more relevant data understanding, from data management to data analytics.
Moving data conveniently from one solution to another and then to all of your business users for true democratized analytics is necessary and one of your most challenging issues. Snowflake's Data Cloud natively links to dozens of other solutions, transforming data into an asset from which you can rapidly gain valuable insights without the cost, risk, or aggravation of connecting fragmented, legacy systems.
Things to do Once Inside Data Cloud
1. Access a World of Data and Services
Join the Data Cloud, a network of tens of thousands of companies that use public clouds to move data effortlessly as data consumers, suppliers, and service providers. Discover and securely exchange live controlled data throughout your organization, with customers, business partners, and any other Data Cloud organization.
2. Gain Modern Data Governance and Security
Unify your data warehouses, data lakes, and other separated data to comply with data protection requirements like CCPA and GDPR. Utilize built-in cloud data security features like always-on data encryption in transit and at rest.
3. Build and Drive Your Business Forward with Data
Democratize data analytics across your organization so that people can make data-driven choices at all levels and with diverse levels of knowledge. Create and run contemporary integrated data apps to provide the greatest service to your customers, staff, or business partners. Create new revenue streams based on data to help your company grow.
Snowflake Data Marketplace
Snowflake Data Marketplace provides access to over 1100 live and ready-to-query data sets from over 240 third-party data providers and data service providers for data scientists, business intelligence and analytics professionals, and anyone interested in data-driven decision-making. The advantages it offers include:
Discovering the data that drives insight: Browse from 16 free and commercial data sets categories, including public health, weather, geography, demographics, SaaS providers, etc.
Reducing data integration costs: Direct, secure, and controlled access to ready-to-query data sets from your Snowflake account virtually eliminates the costs and effort associated with typical ETL data input and transformation processes.
Accessing Fresh Data Faster: You may eliminate the risk and inconvenience of having to duplicate and relocate old data by using Snowflake Secure Data Sharing technology. Instead, you can gain safe access to live, controlled, and shared data sets and receive real-time changes.
Bottom line
The robust partner ecosystem that Snowflake has built is critical to its aim of "Enabling Every Organization to be Data-Driven." Their primary interaction with partners is complimentary, but they also frequently compete with them. Significantly, the Snowflake Code of Conduct governs how Snowflake workers interact with partners they compete with.