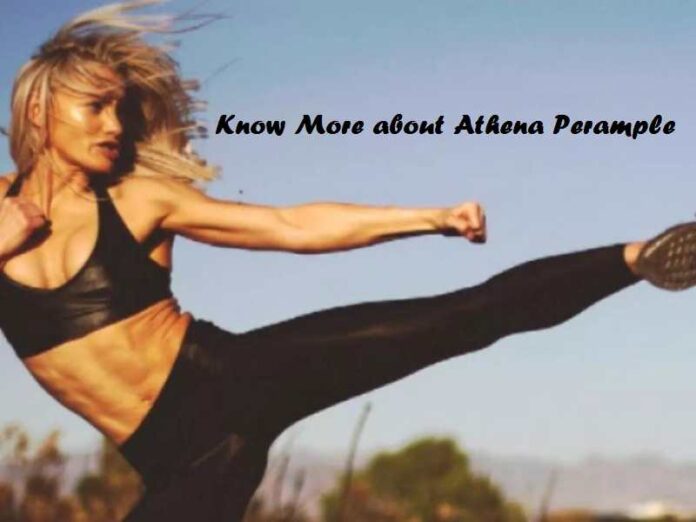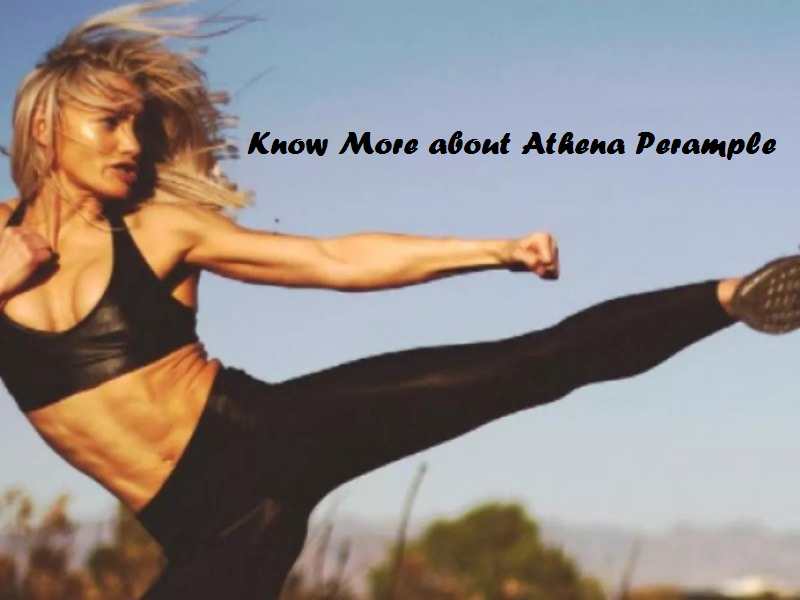 Athena Perample is an American actress featured in the starring role of the movie Army of Dead, which Zack Snyder directed. She was acted in the role of Alpha Queen. Today in this article, we will share all the interesting and personal information about the beautiful actress and social media star who has been active for a long time and is famously known among the people because of her current performance. She is not only an actor but a jack of all trades. Yes, you heard it. She is an actress, social media star, fitness freak and model.
One more thing you might not know about her is that Athena Perample loves to dance and is professionally trained in various other dance forms such as Salsa and contemporary. Even in the early stages of her career as a dancer in Glee in 2011. She worked as a stunt performer too in various famous movies. So let's get started!
When Athena Perample Born?
Athena Perample was born on August 31 1991, in Traversa city of, Michigan. She is currently 31 per her age and still residing in Los Angeles, California, with her family.
Athena Perample Family
Athena has an affectionate relationship with her father, David Perample and mother, Cundi Kay. We don't know much about the separation of her parents. But her father tied a second knot with Tracey Perample, who raised Athena and her three siblings. There are two brothers named Cree, Caleb and one sister named Aiyana.
Childhood And Education
As we know, Athena Perample lived in the Traversa city of the United States Of America. So, she was raised there. She completed her childhood education at a private school in Athens, and after that, she enrolled in a well-known college for graduation. As a child, she was more focused on dance and acting, and now we know the reason behind her curiosity.
Athena Perample Dating Life
Athena has always been secretive about her personal life. She usually doesn't reveal who she is dating and in a relationship with. According to our sources, she is dedicated to her work and career. She is not currently dating anyone.
Career Of Athena Perample
In her childhood days, she loved to dance, which was the beginning of her new career. She knows a ton of different sports which she has professionally learnt. Before starting her acting career, she worked as a fitness expert and dancer in Glee. She was also a stunt doer in many popular movies that we can count on. She learnt Judo, Basketball, Martial Arts, Kung Fu and many more.
Net Worth Of Athena Perample
Athena has recently done many prestigious projects in 2021, which means she earned a good amount of money. Her acting career is going great, and all the money she made because of movies. According to the sources we expect, the net worth is around 5 to 6 million USD.
Interesting Facts About Athena Perample
Here are some of the interesting facts that you will love to know about the young actress:
She recently acted in the popular movie ( Army Of Dead) by Zack Snyder as Alpha Queen. She gained a lot of attention after this movie as it was one of the top movies on Netflix.
Before entering into a professional movie career, her first gig was as a dancer in the Zumba Fitness Xbox video game.
She also worked for popular brands such as Nike and Mac.
Before Army of Dead, she worked as Tiffany Winters in the Mythic Quest: Raven's Banquet.
She worked in Glee as a professional dancer and fitness expert.
She featured in The E.A.T.S. Community, Caffeine-aholics, Mogulettes, and The Bee from 2016 to 2019.
She even performed stunts in the well-known show Euphoria.
Moreover, she has also performed stunts for the movies such as Animal Kingdom, Terminator: Dark Fate, Countdown, WandaVision, and Them.
She has two brothers and one sister as siblings and her stepmother and father.
Not only this, Athena has worked in many commercials for popular brands: Pizza Hut, Verizon, Liberty Tax, Beachbody Workout Videos, Stubhub, Sketchers, and F.X. Promo Commercials.
She is also very good at sports, which means a lot of sports Brazilian JiuJitsu, Mixed Martial Arts, Kung Fu, Taekwondo, Judo, Wing Chun, Aerial Silk, and Basketball.
FAQs
How many years old is Athena Perample?
According to her date of birth, she was born on 31 August 1991, which means in 2022, she will be about 31 years old by her age.
What is the height of Athena Perample?
The height of the Athena Perample is about 5 feet 7 inches, with the ideal weight of around 57 to 61 kgs. The combination of both features makes her good in her acting career.
Who is Athena's boyfriend?
Athena is a young and actress who does not reveal much about her dating and personal life. So, who is her boyfriend is still a secret conversation for everyone.
In what movies and TV shows Athena Perample is featured?
Athena has been featured in many movies, but she is popularly known for movies such as Army of the Dead ( 2021), Kate( 2021) and Countdown ( 2019). Other than that, there are tons of movies and shows in which she acted.
Where is Athena Perample living?
Athena Perample was born in Traversa, Michigan, United States Of America, but these days, she is currently living in Los Angeles, California.
Conclusion
Athena is a mind-blowing actress with great skills in acting and doing stunts. According to the article, we have shared every information about this young actress. She is well known for recent works but hasn't made a mass appeal acting in her movie career till now. But this is just the beginning. We will expect some new and great movies from her end. Please let us know if you know any interesting facts about her.