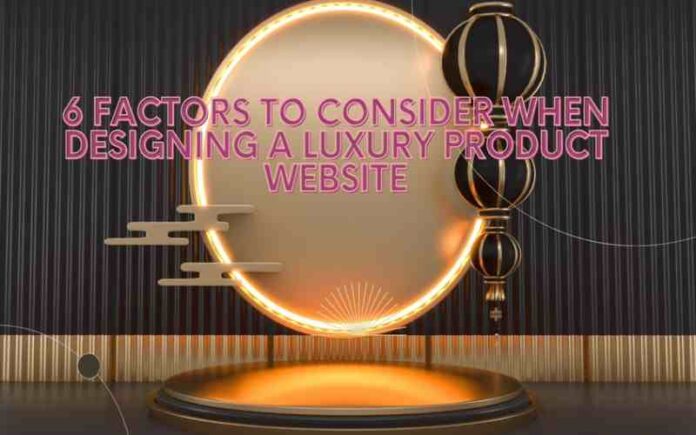 The use of websites for marketing and selling products to clients has significantly grown since the internet became more available to people. Businesses selling cars, houses, electronics, household furniture, etc. have websites for their products.
However, it is easy to notice that most websites seem similar. For basic websites, reusing existing frameworks or website templates will not affect the business' revenue. For luxury products, however, things are different.
Businesses selling luxury products target an exclusive class to sell their products to. Their websites should therefore show a dash of their exclusivity and the valuable nature of the items they sell.
Businesses that sell luxury items should therefore ensure that their website matches the product they are selling. These are some important factors that businesses and web developers should consider when designing websites for luxury products.
1. Bespoke Website Design
For most people, the allure of luxury products is fueled by the fact that they are rare and hard to spot with other people. With this in mind, websites for luxury products should also be similar.
Most businesses use website templates that are available online. Businesses use website templates because they are often cheap and easy to set up. For luxury product websites, every aspect of the website should be unique for that business only.
Website elements such as font, layout, and images should be unique. Having a unique website will extend the feeling of the bespoke products you sell to the client's user experience with your website too.
When choosing the bespoke website elements, you should also ensure they complement your luxury items. If you deal with diamond products such as necklaces, wedding bands, bracelets, etc., your website should show an aspect of the glitz and glam tied to diamond products.
This can be done by implementing unique website designs that incorporate unique elements to showcase the diamond products. The elements can be the unique diamond cuts that you offer for wedding bands or glimpses of products that you have previously developed. The website design should also resemble the ethereal experience of owning diamond products. It must have a touch of elegance and sophistication to match.
After the bespoke website is designed, you should ensure it is tested before deployment. Things like loading times should be improved. This will ensure your site visitors are not repulsed by slow website speed, causing a pathetic website experience.
2. Brand Story
The unique identifying factor that sets aside luxury brands from regular brands is that they always have a story. Regular product brands are established just for business profits. With luxury brands, however, this is rarely the case.
Luxury brands often have a story about how they came to be, their business journey, and their commitments to their clients. The brand story behind luxury brands is often the factor that inspires and fosters brand loyalty with their clients.
When designing a website for luxury products, it is important to find a way to tell the brand story. This can be done through pictorials, vlogs, etc. The brand stories help to increase the uniqueness and exclusivity of a website.
3. Website and Brand Color
An important aspect of the visual appeal of a website is the colors chosen for the website design. When designing websites for luxury products, choose a color palette that goes well with the item.
The color you choose for your website should match the brand logo. Therefore, if the brand logo is already designed, you should select a website color based on the logo.
Common colors used when designing luxury websites are:
Gray and navy blue
Gold and dark brown
Salmon and maroon
Regardless of whichever color pallet you choose, there are a few hacks that you must follow to ensure your website complements your luxury product. You should ensure that you use a few colors on the website and have lots of white spaces. The white spaces create a feeling of simplicity which is often associated with luxury.
4. Website Optimization
Over the years as technology has advanced, the device of choice for most people has changed. Initially, computers were the only device people could use to access websites. As mobile technologies advanced, mobile phones could also open websites.
With advancements in IoT, internet users have a wide variety of devices to choose from for accessing the internet. However, each device functions differently, and the screen ratios are different. This, therefore, means that a website has to be made to suit either of the devices well.
Website optimization for different device types is vital to ensure the buyers of your luxury products have a good experience. Generally, your website should be able to support smartphones. These devices cover about 90% of the user devices that will be used to access your website.
5. Unique Photos
The most common error made by web designers is using stock photos on websites. The use of stock photos portrays the company as cheap. In some extreme cases, stock photos can dent the credibility of a business website, especially if the photos are used poorly.
When designing a website for your luxury products, you should set aside a budget for working with professional photographers and editors. The photography team will take and edit genuine brand photos of your products.
The use of unique photos shows that you took the time to specially craft every component of the website. Once you have designed and deployed your website, you can copyright all the images you have developed for use on your website.
Copyrighting will ensure that the images are not used on other sites, therefore your website will stay unique.
6. Typography
On websites, most people care about the content displayed and how to make it more appealing to the visitors. Most people often forget an important aspect of displaying content on websites, which is the effect of various typefaces.
When developing a website for a luxury product, try out different typography styles and find out which one complements the brand image best. But you also have to keep in mind that it should stay legible so visitors don't find it hard to read your text.
Finding the perfect balance between these two will ensure your website's typography reflects the luxuriousness of the products you are offering.
Conclusion
When designing a luxury product website, one key style trend that you should adopt is minimalism. The development of simple and minimalistic websites creates branding of premium luxury. For websites, minimalism entails ensuring you do not clutter the web pages with many product photos or descriptions. Keep it simple.